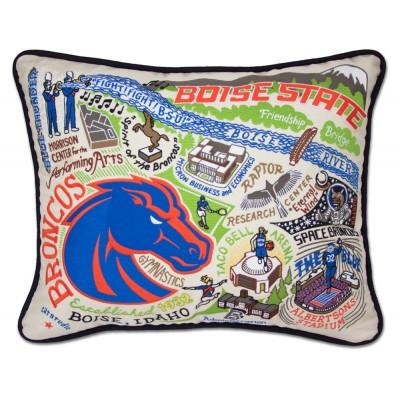 Boise State Hand Embroidered CatStudio Pillow
FREE SHIPPING!
Catstudio is proud to carry on and support the tradition of hand embroidery in this age of the machine. Each pillow has an individual stamp or 'signature" like a snow flake… not that of a machine. The very nature of the production process results in a beautiful limited edition!
When you examine yours up close and see all the details that have been skillfully stitched, not to mention all the color changes of thread involved, you'll realize what an exceptional value it is.
This specific pillow is 16 by 20 inches in size.
If you are looking for a specific detail in the art, please call before ordering.
 The Catstudio designs are constantly being tweaked, and we wouldn't want to send you an item that is missing a detail you were looking for.
---
We Also Recommend